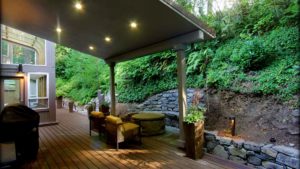 Covered outdoor living areas allow year-round usage of your outdoor environment. Here in the Pacific NW it rains, a lot… With the advent of outdoor rooms, we've really gained more time to enjoy the outdoors! Imagine a cookout with your friends and family or a neighborhood BBQ outdoors, watching the game, in November!
At Exstream landscaping we work with you to determine what type of covered structure works best for your personality, lifestyle and budget.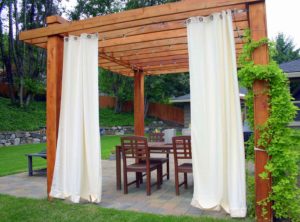 Patios and decks are a popular item for new home buyers and are almost expected in new or remodeled homes. Adding a covered structure to that outdoor area will help bring a higher price and add not only perceived value to your property but real livable square footage!
We will work with you to create your own unique covered outdoor oasis, whether it be a pergola, arbor, freestanding roof structure, attached deck and patio covers or an awning over an existing or new patio. We offer options such as recessed lighting, ceiling fans and skylights.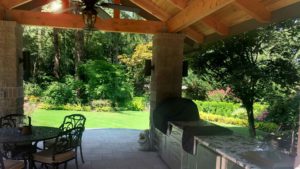 Additionally, we install outdoor kitchens, fire places & fire pits as well as water elements to really bring your outdoor surroundings into the everyday life of your home.
Call us today for your Complimentary quote 503-654-1953