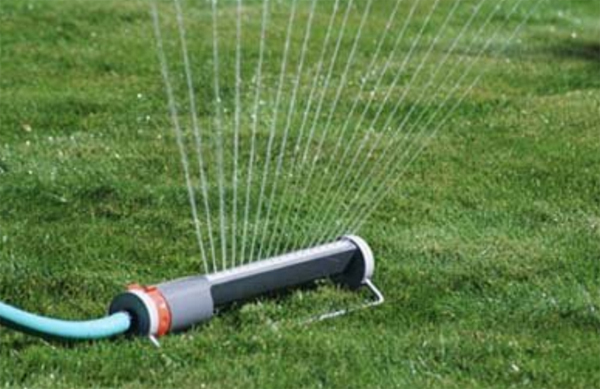 It's a time honored tradition to hook up the hose, put out the sprinkler and vow to move it after a few minutes to a new location, chasing it all over your yard, only to forget ending up with one soggy patch a dead lawn and a BIG water bill.
Having a sprinkler system installed saves you both time and money as well as your lawn!
A well placed soprinkler system will have sprinklers of varying heights and types to water lawn areas, shrubs, tress and flowers for their specific water needs. Keeping your yard green, plants happy and your water bill down. No more chasing the sprinkle all over your lawn and unwinding the hose only to find you've got a kink somewhere!
Your sprinklers will come on automatically watering everything to perfection without you lifting a finger! Once programmed the system will come on, often before you're drinking your first cup of coffee!
The end result is a beautiful emerald green lawn, healthy plants, money savings and the biggest savings of all…TIME! Time that you now have back to enjoy playing with your kids, enjoying your beautiful lawn or BBQing on your patio or deck.! Don't have a patio or deck? We can help with that too!
Give Exstream Landscaping a call at 503-654-1953