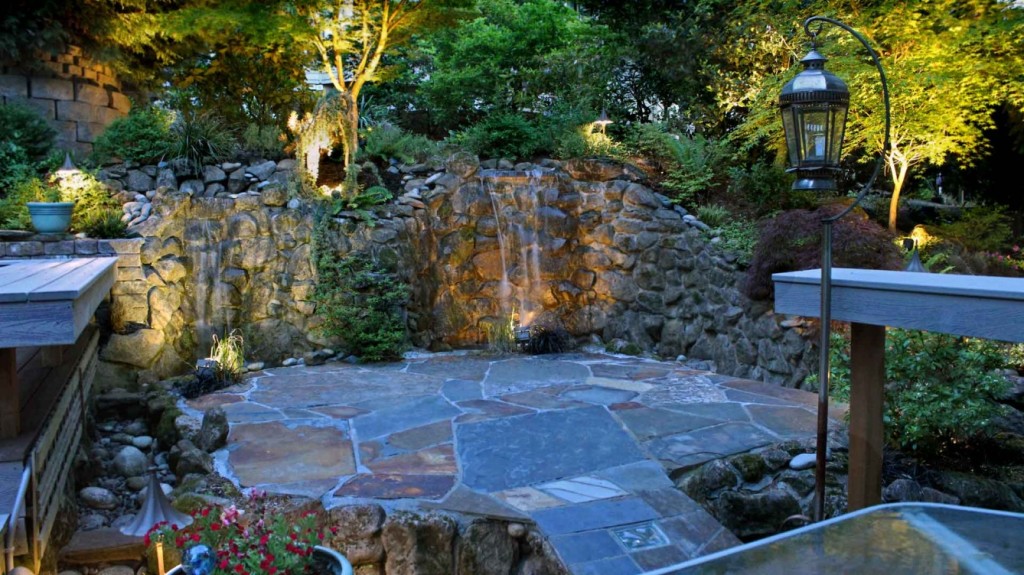 Landscape lighting is an absolute essential especially here in the Pacific NW where daylight hours are short. Lighting your landscape can extent the usable outdoor living space while also providing safety and stunning atmosphere.
Having a BBQ on the deck or a get together on the patio requires good visibility in the evening or night time hours. The installation of nigh lighting can extend the amount of time you can enjoy your space safely. By highlighting specific areas such as, steps, patio areas, entryways and walkways, shadows and dark spots are eliminated and the safety factor of your landscape goes up as does your enjoyment. Walkway lighting can help to define the curve of a sidewalk or highlight an abrupt corner or transition to steps or driveways. Additionally lighting around the perimeter of the landscape can help to define the area and create transitions from one area
Apart from safety and basic illumination, night lighting can also create a completely new and exciting atmosphere. By accenting areas of the landscape, patterns and contrasts can emerge showing your yard in a whole new light. Specialty lighting can create color accents, glows and playful shadows . Fountains, waterfalls and ponds take on a whole new look, while flowers and plants may put on a whole new show revealing different hues and shapes.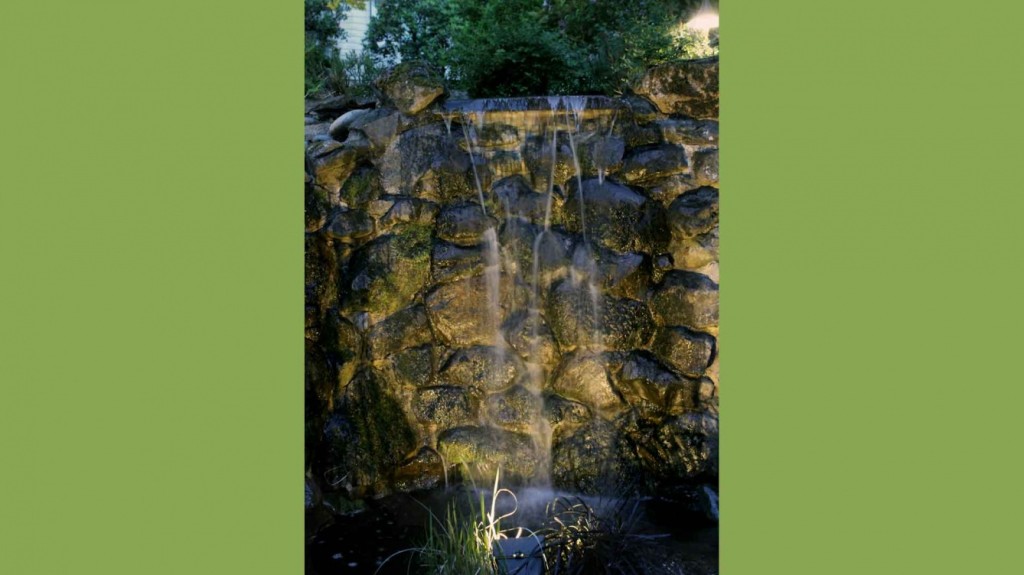 There are innumerable ways in which lighting can accent a feature and make your landscape more dynamic and dramatic. Moonglow lights create a feeling of a moonlit landscape. Directional spot lighting can emphasize a feature and bring dark and light contrasts as well as shadow patterns to life. Rain, fog and snow are much more dramatic at night when illuminated.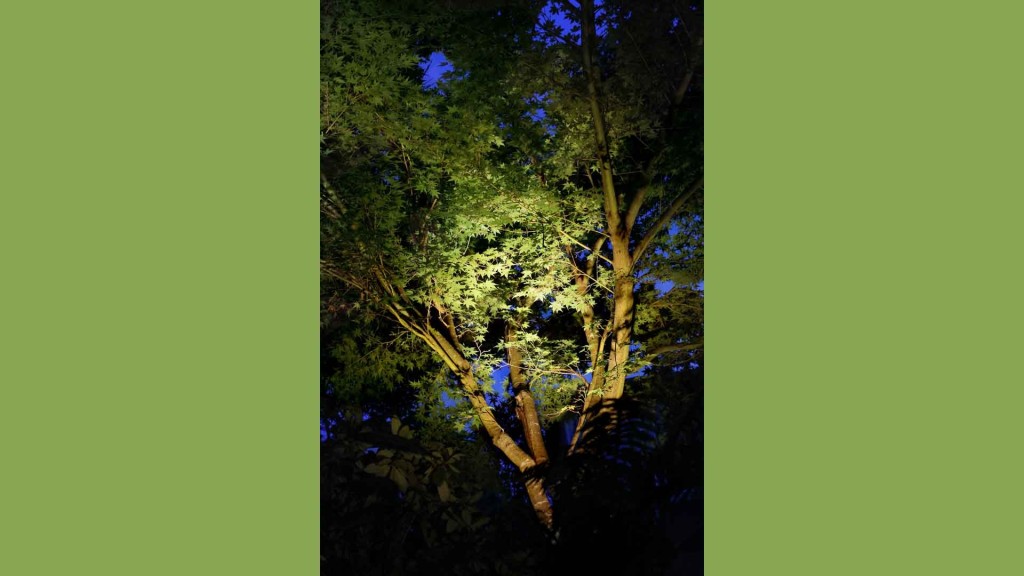 Though many solar lights are readily available at home improvement and even grocery stores, they don't possess the lumens needed to create a truly remarkable nightscape. They can be good to add as inexpensive supplemental lighting to illuminate a flower basket or small potted plant. However, to create a truly unique nightscape experience the installation of a professional low voltage lighting system is an absolute necessity.
LED lighting is the latest innovation in landscape lighting and boasts both long life with no replacement of bulbs but also a staggering array of different types of lighting fixtures, creating new and inventive lighting effects. In addition to standard path, step and security lighting LEDs can offer striking up lighting, shadowing, silhouetting and moonlighting techniques with ease as well as coming in a variety of light colors ranging from daylight (6700k), to blue, green, purple, red orange and yellow. Underwater lighting for pools, ponds, streams and waterfalls are also available. The other really fantastic thing about LED lighting is that it costs on average a lot less to run than traditional low voltage lighting!
Another great thing about landscape lighting is the lights themselves come in so many varieties they can be seen as beautiful additions to the landscape even in the daylight!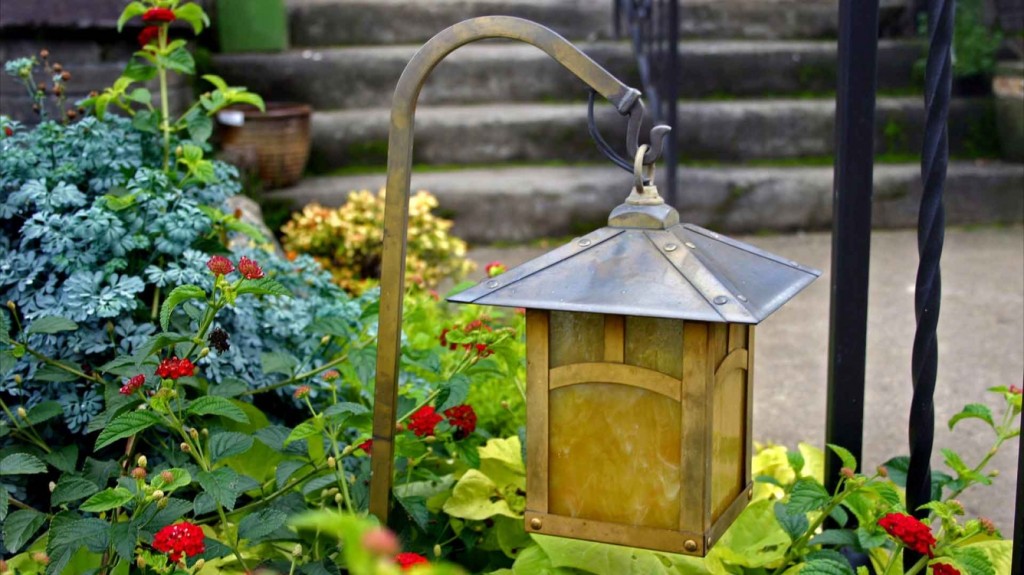 Landscape lighting is at its most effective with used in subtle limited ways. Used sparingly and in specific areas to highlight areas with specific techniques your nightscape will come alive in a while new way!
Call Exstream Landscaping to bring your night landscape to life at 503-654-1953