Landscaping is one of the most powerful tools homeowners have to increase the livability of their homes as well as the appeal to possible buyers. Let's face it we're in a HOT sellers market in our area right now. Looking to increase your homes market appeal? Patios are a particularly valuable addition because they extend the living space into the landscape area additionally more buyers are attracted to a home with additional perceived living space.
A patio can be placed in almost any corner of your current yard area. Ease of access is the most important choice. Once an area is chosen is must be cleared of all vegetation and leveled sometimes with either the addition or excavation of soil. The next phase is dependent on the materials you choose. A simple paver patio uses small gravel, typically quarter minus, compacted into the area where the pavers will be placed, followed by the addition of sand. The pavers or stones can then be set onto the area in the pattern desired and additional sand place in the crevices. The patio shown below was created with 24 inch square architectural slabs.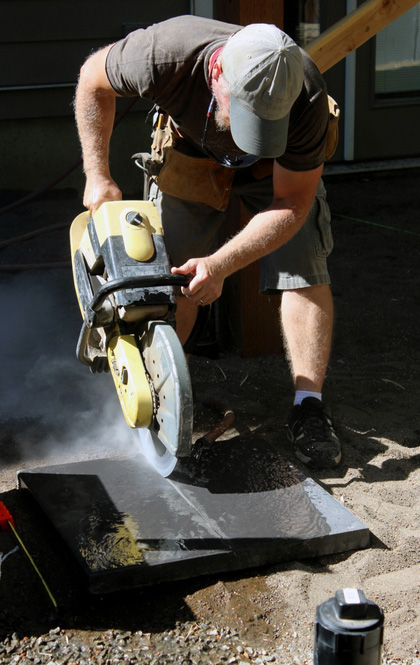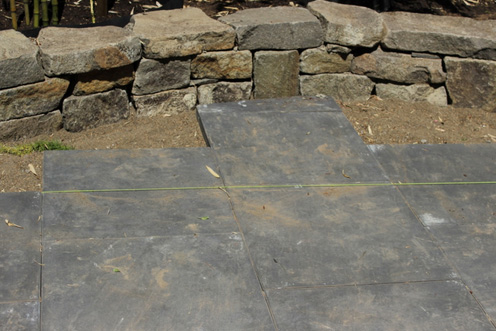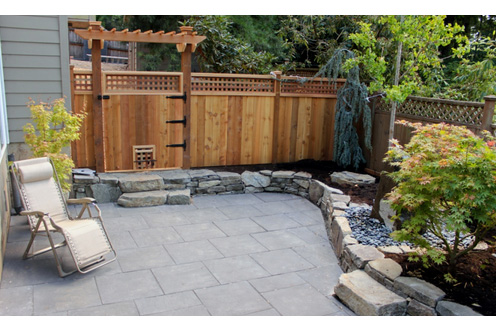 As can be seen from the photos, the area was leveled and prepped with gravel and sand and the slabs were then applied. A Concrete cutter was used to create rounded curves and to fit the slabs into places that were smaller than the 24'X24" slab required.
Thinking about building a new patio? Give us a call…we can help!!! (503) 654-19534-1953